Pupil found hanged at Pembroke School had 'tough times'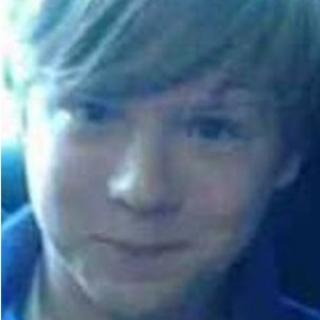 The mother of a 14-year-old boy who was found hanged at Pembroke Comprehensive School has said he had pulled through "tough times" in his life
Derek Brundrett was discovered by other pupils in a wooded area in the school grounds on 12 December.
His mother Kristina issued a statement, saying: "He will be missed terribly and we will always remember him".
The coroner is investigating the teenager's death.
"Derek was much loved by all his family and friends, and we are devastated by his loss," his mother said, in the statement issued by Dyfed-Powys Police.
'Appreciated'
"He loved life and was a 'free runner', which he was very passionate about.
"He had a big, strong support network which he appreciated very much and he'd been through tough times in his life and pulled through."
Last week, head teacher Frank Ciccotti also paid tribute to Derek, describing him as a "likeable and popular" student.
Counsellors and support workers have been available to talk to those students who are most affected by the death.
The school has also been co-operating with the coroner and his officers in their investigation.
BBC Wales understands there is also likely to be a social services investigation into the circumstances leading up to Derek's death.