Hundreds of jobs at risk in £45m Swansea cuts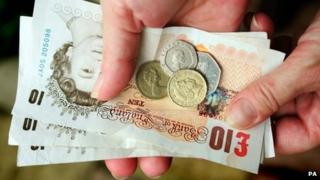 Swansea council is considering hundreds of job losses, closing care homes and raising car parking charges as it looks to save £45m over the next three years.
Up to 687 posts will be lost - many through voluntary redundancy and early retirement - while 500 jobs have already gone over the last two years.
The council's cabinet meets on Tuesday to discuss the proposals.
The council said the plans were "influenced by a positive public response" to its review of spending.
Proposals under consideration include:
Reducing the subsidy to the Grand Theatre
Closing three council-run care homes
Withdrawing community meal provision
Replacing street lighting with LED bulbs
Increasing school meal charges
Withdrawing school crossing patrols
Swansea council has denied suggestions it is planning to sell the Liberty Stadium or the Civic Centre in the current proposals.
Councillor Rob Stewart, the council's cabinet member for finance, said: "County Hall remains a valuable site and it is not in our plans."
But he added that with 600 buildings across Swansea in its property portfolio, the council was looking at centralising some services where possible as part of budget savings.
"The approach is that as we refocus and redesign services, potentially we will move services into sites which are in better condition," said Mr Stewart.
He also said the council could not rule out some compulsory redundancies as it tried to make cutbacks.
'Staff reductions'
He said 387 posts were already earmarked to go in 2014 and 2015. And over the next three years about 680 posts will go at the council, depending on Welsh government settlements.
A Swansea council spokesperson said: "No decisions have been made on our savings proposals.
"If the proposals are approved at cabinet on Tuesday 10 December, then they will go out for further consultation.
"There are no plans to sell the Liberty Stadium or the Civic Centre in our current proposals."
In this financial year the council has a £7.7m shortfall to plug, and is aiming to make savings through "staff reductions" such as early retirement and voluntary redundancy.
It also increased council tax by 3.8% - about a £38 annual rise for Band D property holders - and is using £2.2m from its reserves.
The Welsh government has announced it will be reducing its funding for the council by 3.1%.