Four Pembrokeshire markets could shut in budget cuts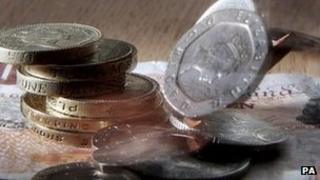 Four Pembrokeshire markets could close in a bid to save the council money.
A review will be held into the future of unprofitable Haverfordwest, Tenby, Fishguard and Pembroke Dock markets, which rent land from the council.
Other options are also available to Pembrokeshire council, including selling the land.
Local government spending across Wales will fall from £4.648bn to £4.466bn in 2014, a cash cut of 3.9%, or 5.8% once inflation is taken into account.
On Monday, Pembrokeshire council's cabinet agreed to consider:
• Selling the land to a commercial market operator
• Letting the unit to a commercial market operator
• Letting the units to third sector or tenant consortium
• Keeping the markets but delivering efficiencies elsewhere
• Using more appropriate premises
• Closure
Haverfordwest and Tenby markets open six days a week, while those at Fishguard and Pembroke Dock open just once a week.
"The current financial position, in respect of the markets, is that overall they are not profitable when taking into account whole costs of management and future capital requirements," the cabinet papers have said.
"A review of fees and charges was undertaken approximately three years ago, at which time it was highlighted the fees and charges at Haverfordwest market were considered particularly out of line."
As a result of budgets across Wales being around 9% lower between now and 2015-16, Pembrokeshire council, is also considering a range of controversial issues including charging for social services and increasing car park fees.
Some public toilets could also close.