Call centre firms owned by Nev Wilshire go into administration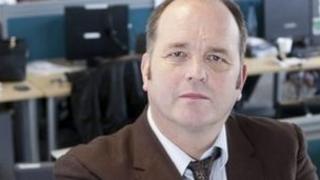 Two companies which form part of a Swansea-based call centre business have gone into administration.
We Claim U Gain Ltd and Fuelswitch.com Ltd called in administrators from Deloitte on 31 October.
Both companies are part of the Save Britain Money group owned by Nev Wilshire, well-known through BBC TV documentary series The Call Centre.
All 220 employees have been transferred to other companies within the organisation.
We Claim U Gain was a claims management company specialising in payment protection insurance (PPI) claims while Fuelswitch.com operated as an online energy price comparison business.
Richard Hawes, restructuring partner at Deloitte, said: "We are now in the process of winding up these two companies.
"Prior to our appointment they had already scaled down operations significantly and all 220 employees, who were largely already re-deployed to other parts of the business, have been formally transferred to other companies within the Save Britain Money Limited group."