Consultation possible over future of Sunnybank care home, Narberth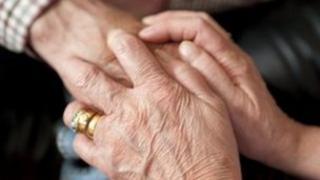 A decision over the future of a council-run care home in Narberth, Pembrokeshire, could be put out to consultation.
A report says the Sunnybank Residential Home has 10 residents, costing £1,000 a week, with 18 people using it for respite care and two for day care.
It says the cost is more than twice that of the independent sector.
Pembrokeshire council's cabinet will be asked to approve a consultation on the home at a meeting next week.
The report says Sunnybank is one of two residential care homes for frail, older people in the county.
Each resident costs more than £1,000 a week, it says, more than twice the cost of commissioning a residential placement in the independent sector.
The home was built in the 1960s and the council estimates modernisation would cost about £2.6m.
The council has reduced the number of residential homes it manages, opting instead for "community based alternatives".
The report said: "There are now two extra care housing schemes - one in Haverfordwest and one in Milford Haven - enabling people to live independently in purpose built accommodation and at the same time have access to care delivered on site.
"A third extra care facility is nearing completion in Crymych, which will afford similar accommodation for between 40 and 50 people as a home for life and an alternative to residential care.
"This strategy is consistent with what our customers are telling us, which is that they wish to remain in their own home in the community as their first choice and in community based settings such as extra care housing, when they can no longer be supported at home."