Bid to reveal 'untold' steel stories at Port Talbot conference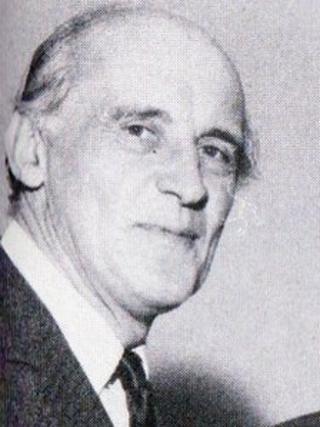 Researchers are hoping to discover more about the untold stories of workers who helped shape Britain's steel industry.
Historians and industry experts will discuss ways to explore and document the history of steelworkers at a conference in Port Talbot.
Recently analysed archives show Fred Cartwright, of Abbey steelworks, Port Talbot, brought information back from the US in 1951 to help British steel.
Researchers also want to know more about steel in the Port Talbot area.
Wednesday's conference has been organised by Swansea University and Tata Steel, and will be held at the company's Port Talbot plant.
Researchers say that while much is known about the workers behind coal and iron production, the story of steel in Wales and the UK "remains largely untold".
Dr Louise Miskell, of Swansea University's history and classics department, said researchers wanted to discover more about the "human stories" behind steel production.
The conference will hear about Cartwright, the first chief at the Abbey works, who went on a fact-finding mission in 1951.
Researchers have started examining his journals, which are on loan from Tata Steel.
He wanted to learn lessons from the US, to apply to the Abbey works, which was due to open in 1953.
Records show he made notes about America's growing industry, including all the uses of steel from waste paper bins to advertising signs.
Letters also show connections he established with companies in Pennsylvania and Chicago.
Dr Miskell said: "He went to some of the newest American steelworks, and some were still under construction.
"He was looking for examples of large-scale manufacturing because it was about expanding the scale of production in Britain.
"He talked to engineers and managers and came back full of ideas about what sort of capacity of steel was possible.
"What was interesting to me was the amount of co-operation he had from the American steelworks.
"In the post-war period there seems to have been a mutual help ethos between American and British manufacturing. Cartwright certainly benefited from that."
She added: "Key figures in the steel industry have until now been conspicuous by their absence from the industrial history of 20th Century Wales.
"We need to know much more about how people like Cartwright operated.
"We also need to know more about the wider impact of the steel industry on communities like Port Talbot."
The conference will share research, stories and ideas on how to tell the history of steelworkers.
It will be addressed by the head of research at the National Archives in London, and by experts from Swansea, Leeds, Huddersfield, Glasgow and Teesside.
As part of an ongoing project, historians at Swansea University are also working with Port Talbot steelworkers from the 1950s to learn more about the impact of the industry on local communities.
Swansea University archivist Elisabeth Bennett said: "The records of Wales' other major industries are being well utilised for a wide range of projects and research, and it is important that similar resources from this significant industry are opened up in the same way."