CCTV cameras in Fishguard scrapped over replacement costs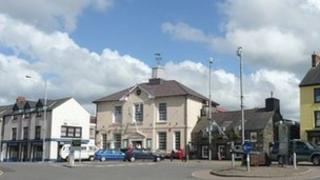 Fishguard is getting rid of its CCTV system after councillors decided it would cost too much to replace the current system.
The cameras have not been working properly for about 18 months.
The town council pays for the system and shares responsibility for the system's maintenance with the police.
One councillor, who is also a magistrate, expressed fears that crime and anti-social behaviour could rise as a result.
The cost of keeping the system going has been estimated at £5,000.
Councillor Alexander Allison said a reduction in the police's budget had left them unable to continue with their maintenance of the CCTV.
He said the council had paid for the CCTV for a number of years and had partly maintained it.
However, at a meeting the council voted to scrap the system, saying it would be too expensive to upgrade.
Mr Allison, a Pembrokeshire magistrate for 20 years, said: "I worry that we may see a rise in crime and anti-social behaviour."
Fishguard will also lose one of its public toilets if cost-cutting measures proposed by Pembrokeshire council go ahead.
Pembrokeshire county council, which is proposing transferring a selection of public toilets into private or community ownership, said it had not received any expressions of interest in the toilets in Fishguard's Square.
The toilets could close in November.