LC Swansea leisure centre closes after sex assault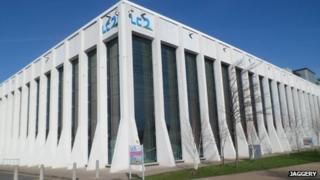 Police are investigating after a sexual assault was reported at a leisure centre in Swansea.
The LC was closed for a short time while officers searched inside the popular city landmark.
South Wales Police said they were still looking for the suspect and have urged anybody with information to get in touch.
The force thanked people who were using the leisure centre at the time for their patience.
Anybody who has information about the incident is asked to contact South Wales Police on 101.