St Paul's Church, Aberavon, to build new community centre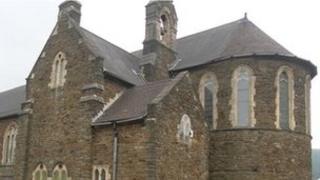 Funding has been secured to build a new community centre in Port Talbot turning "a dream into reality".
St Paul's Church in Aberavon has received £500,000 from the Big Lottery Fund and a £300,000 grant from the Welsh government.
The St Paul's Centre will be built around a courtyard in the church grounds and include a cafe and shop.
The project's director, the Reverend Matthew Trick, said the whole community would benefit.
The centre will cater for groups such as youth clubs, pensioner clubs, toddler groups and job clubs.
It will also run basic skills courses and even hold wedding receptions
Work is planned to start early next year and should be completed by Easter 2015.
"It turns the project from a dream into a reality which will benefit the whole of the community of Aberavon," said Mr Trick.
"The community has backed this project from the start. They have told us what they need and we have designed the project around their needs."