Exam results under-age drink warning to pubs and clubs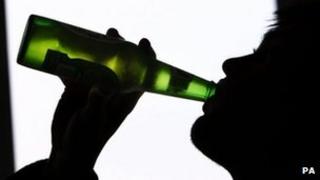 Pubs and clubs in Carmarthenshire are being urged to make sure they are not serving alcohol to under-age drinkers celebrating exam results.
A-level results are out on Thursday with GCSEs following a week later.
Youngsters are also being warned they could be fined if caught using fake ID while those who are old enough have had tips on how to stay safe.
Drinkers aged 18 and over are being advised to stick to a sensible limit and avoid rivers, lakes and the sea.
The Community Safety Partnership is encouraging young people in Carmarthenshire to carry a Validate card which is a recognised UK-wide scheme for proof of age.
Tom Theophilus, chairman of Carmarthenshire council's licensing committee, said the majority of licensees are responsible.
But he added: "Officers of the council will take action against those who don't run their premises responsibly.
"The licensing committee advises licensees of their obligations in relation to sales of alcohol and they are reminded that if they suspect that a person is under age the advice is if in doubt, please do not sell."