Suspected adder sighting closes Eastern Primary nursery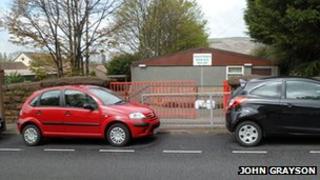 A reported sighting of an adder which led to part of a primary school being closed was a case of "mistaken identity", a governor says.
A workman cutting grass at Eastern Primary School, Taibach in Port Talbot, thought he saw the snake on Monday.
It led to the nursery - attended by up to 30 children aged between three and four - being closed on Tuesday.
Chair of governors John Rogers said no snake was found and the nursery would re-open on Wednesday.
He said the rest of the primary school had been unaffected.
Mr Rogers, a Neath Port Talbot councillor, said he took the decision to close the nursery section after speaking with the head teacher on Monday.
Grass-cutting
He added: "I couldn't have children going into school while there was a possibility of a poisonous snake.
"We didn't know if there were other snakes there. The guy cutting the grass saw it and said it was an adder so then you have to be cautious - the last thing we want is one of the three or four-year-old children getting bitten."
A Neath Port Talbot council spokesman said the grass-cutting took place after school on Monday and the suspected snake was spotted in an area where the nursery children take their breaks.
Mr Rogers said a snake expert from Llanelli in Carmarthenshire visited the school on Tuesday and found no sign of a snake.
"I think it was a case of mistaken identity," he added.
The adder is the UK's only native venomous snake but people are usually only bitten while trying to catch or handle them. Bites can cause swelling.