Carmarthenshire council meetings to be broadcast live on web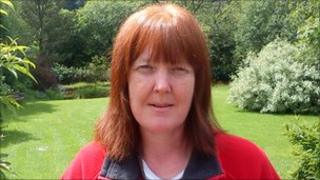 A council involved in a row with a blogger who tried to film a meeting on her mobile phone could soon stream its business live on the web.
Footage will also be available on Carmarthenshire Council's website after the meetings.
The pilot project, which is expected to cost £20,000 per annum, is being funded by a Welsh government grant.
Carmarthenshire council is currently being sued by the woman, who was arrested for filming council meetings.
Judgement has been reserved in the case in which blogger Jacqui Thompson and council chief Mark James are suing each other for libel.
'Unedited version'
The case stems from an incident when Ms Thompson was ejected from a council meeting and arrested after refusing to stop filming it in June 2011.
The council at the time said Ms Thompson had "refused repeated requests to stop filming proceedings".
Eric Pickles, the UK Secretary for Communities and Local Government, last week entered the debate on Twitter under the hashtag #daft arrest, saying that the law had been changed in England last year, allowing people to to report, tweet and film council meetings.
Now Carmarthenshire Council has decided on the 12-month pilot scheme to webcast full council meetings after a group looked at how new technology could improve customer services.
"It will give more people access to our meetings, live via the website, and the full unedited version will remain available on our site for those who wish to view the proceedings after the meeting ends," said council leader Kevin Madge.
"This is part of our commitment to open and transparent government and I hope it will be interest to people who will be able to view debates as they take place."
The pilot scheme is scheduled start in the near future and has been welcomed by opposition leader Coun Peter Hughes Griffiths.
"I was very impressed with the presentation we were given, which far surpassed my expectations of what the technology available could deliver," he said.
The idea still needs to go before the full council for approval.