DVLA: Seven staff suspended for posting "inappropriate" Facebook comments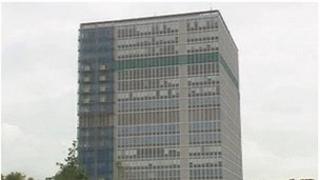 Seven office workers at the DVLA in Swansea have been suspended for putting "inappropriate" comments jokes on Facebook.
The staff are facing disciplinary action after being caught writing personal comments on the social networking site.
The driver and vehicle licensing agency employs 5,000 in Swansea.
A DVLA spokesman said: "The staff remain suspended while investigations are ongoing."
The staff at the DVLA hold the records for Britain's 32 million vehicles.
Workers are banned from accessing social networking websites on the computers they use during their shifts.
But the staff are thought to have posted the remarks outside work and were later reported to management.
Comments including lewd jokes are also being investigated
A DVLA spokesman said: "Although instances are extremely rare, any inappropriate postings by staff made outside of work will be investigated and could result in disciplinary action.
"All staff are aware of the guidance in place and are reminded on a regular basis."
The DVLA is currently in the process of closing all 39 of its regional offices to try to to cut costs and drive more customers to use its online services.