Mobile cinema launched in Upper Afan Valley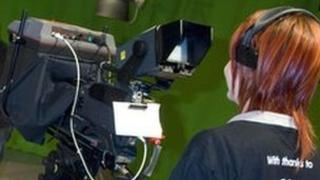 A mobile cinema programme which aims to put film at the heart of community regeneration is being launched near Port Talbot.
From Monday the Film in Afan van will travel the Upper Afan valley showing monthly screenings for families at schools and community centres.
The Big Lottery Fund Wales has backed the scheme with a £250,000 grant.
The children's commissioner for Wales said it gave youngsters "their right to cultural opportunities".
Keith Towler added: "Community projects play a vital role in providing young people in disadvantaged communities with pro-social opportunities to engage in activities that can help them to build their confidence and self-esteem and to make a contribution to their communities."
As well as a cinema service, the three-year scheme will offer training opportunities and work experience from filmmaking to venue management.
Local stories
The Film Agency for Wales said that in an area where 93% of young adults are not in education or training, it will provide an opportunity for young people to discover the cultural and social value of film and one day tell their own stories.
It has had the help of Communities First to develop the mobile cinema, and has worked with local Afan groups.
Education schemes will be run by Media Education Wales and Chapter Arts Centre in Cardiff, among others.
Regeneration Minister Huw Lewis said the pioneering project would offer training in film-making and literary opportunities to some of the most deprived wards in Wales.
He added: "The Welsh government attaches great importance to increasing community participation and engagement.
"Now, more than ever, projects such as this are playing a vital role in reaching out to new audiences, inspiring and educating young people and helping both adults and young people to discover their gifts and truly realise their potential."
The project is being launched at Cymer Afan Comprehensive School on Monday where film education workshops for young people will also take place.