Education chief retiring from Pembrokeshire council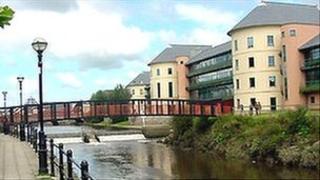 An education director is retiring from his job at an under-fire council which has been criticised for its handling of child abuse allegations.
Graham Longster said his position at Pembrokeshire council had become untenable, it has been reported.
The authority has been accused of failures in child safeguarding.
There have been claims that children were locked in a padded "time-out" room at a pupil referral unit.
In a statement the council said Mr Longster, director of education and children's services, had "indicated his intention to retire" on 31 December.
"The county council will be putting in place appropriate arrangements to cover the director's responsibilities in due course," said the statement.
The Welsh government sent in a board of experts to oversee the council's safeguarding procedures after highly critical reports last year.
A spokesperson said Mr Longster's decision to retire was a matter for him and the council.
In a letter to the leader of the council in June, ministers highlighted concerns about incidents in the county.
They included allegations about a child's hands being tied behind his back by a teacher at an infants school in March this year.
Their letter said the director of education did not step in when the school failed to take appropriate action until he was urged to do so by the ministerial board five days later.
Last month inspectors said there had been "slow progress" in improving key aspects of the way abuse allegations were dealt with.
A Welsh government spokesperson said on Wednesday the inspectors would continue to support the authority to help it address the concerns.
The Western Telegraph reported that Mr Longster emailed colleagues about his retirement, saying his "position has become increasingly untenable in recent months" and that he was "perceived externally to be part of the problem relating to safeguarding".