Swansea blue plaques to honour famous and less well known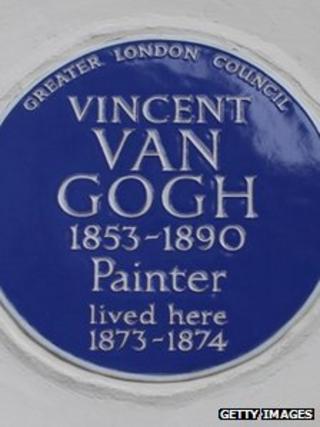 People who have made a significant contribution to the city of Swansea could be recognised by having a blue plaque put up in their name.
But the scheme, which is modelled on London's blue plaques, will not just be restricted to famous people who have come from the city.
A panel of between eight and 12 people will choose three or four people a year to be commemorated.
Swansea council is expected to approve the move in the next few weeks.
It is hoped the panel including representatives from Swansea civic society, Swansea University's history department and councillors could be set up by Christmas with the first plaques being announced next year.
Members of the public will be allowed to submit nominations.
Nick Bradley, Swansea council's Labour cabinet member for regeneration: "This is part of how we are trying to expand Swansea culturally.
"It was part of a package of commitments we made. It was a scheme we lobbied for when we were in opposition and now we've got in, we've done it.
"The blue plaques are to recognise some of the fantastic people who have come out of Swansea.
"It's people who had given a great contribution to the city - those who have made a cultural, economic, social and sporting impact. It won't just be famous people.
Centenary
"They might not be people that are household names but they've had a positive and long-lasting impact on the city."
Many cities and towns across the UK have already adopted plaque schemes and usually carry the person's name along with a brief biography and their connection to the place.
The plaques are usually put on houses where the people were born, homes they lived at or their former place of work.
Mr Bradley said while the scheme is expected to get under way by the end of the year, its official launch would be delayed until 2014 to tie in with Dylan Thomas' centenary in 2014.
"There's already a list of names we feel might be nominated," he added.
"Dylan Thomas is a really good example, but there's also famous poets, musicians or whatever that might be in the melting pot for a decision.
"We've been inundated with names of people and we don't want to wait until 2014 to start this off as there's huge enthusiasm for it."