Swansea councillors cleared by watchdog over 'trading votes' claim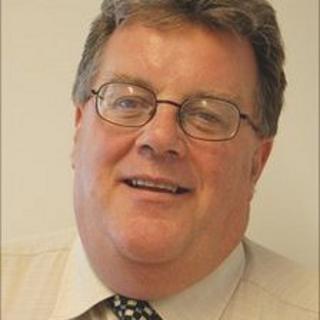 An investigation has found no evidence against three senior Swansea councillors accused of trading votes for environmental improvements.
The public services ombudsman discovered no evidence against former leader Chris Holley and no persuasive evidence against his deputy John Hague, and Paxton Hood-Williams.
They all denied breaking the councillors' code of conduct.
Former councillor Rene Kinzett made the complaints.
He claimed that the three men "entered into an agreement whereby additional funding for Conservative wards would be made available in return for Conservative support for the ruling administration".
Mr Holley was Liberal Democrat leader of the council until the last election, while Mr Hague, an Independent, was his deputy. Mr Holley and Mr Hood-Williams, a Conservative, are still councillors.
'No breach'
The ombudsman found that "although such an agreement, if significantly progressed, was likely to have represented a breach of several provisions of the code of conduct, there was no evidence to support the complaint that Councillor Holley had sought to reach such an agreement.
"The ombudsman, therefore, concluded that there was no evidence of a breach of the code of conduct on the part of councillor Holley".
In the case of the other two men, he considered a wide range of evidence "including witness statements and statements given under oath given to the police, email correspondence between the parties alleged to have been involved in an agreement and various documents provided by the council".
The ombudsman concluded "there was no persuasive evidence" to support the complaint.
In April, the Crown Prosecution Service (CPS) dropped the criminal case against the men because of insufficient evidence.
Last May, control of the council passed to Labour.