Welsh language TV Sianel 62 launch by Cymdeithas online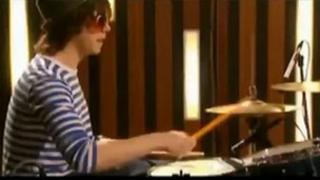 The Welsh Language Society is launching a new online television channel to "challenge viewers' ideas" of Wales.
Cymdeithas yr Iaith Gymraeg will transmit Sianel 62 via the web to mark the 50th anniversary of the society.
Describing it as the first new Welsh language channel for 30 years, the society says Sianel 62 will broadcast two hours every Sunday at 20:00 GMT.
Organisers say the online channel, which will be operated from Cardiff and Caernarfon, will have a "fresh vibe".
Sianel 62 co-ordinator Greg Bevan said: "This is a project not only to celebrate the 50th anniversary of Cymdeithas yr Iaith, but also as a protest against the current lack of programming to challenge viewers' ideas about Wales.
"The channel will offer a new platform for unique and alternative voices that tend to be ignored by traditional broadcasters.
Satirical content
Bethan Williams, chair of Cymdeithas yr Iaith, added: "The channel will be less 'Noson Lawen' and far more subversive, we hope.
"There will be voices and political and satirical content that we don't see on current TV programmes."
The first broadcast on Sianel 62 is expected to include the story of the Caerdegog family in Ynys Mon, comedy clips, Tynged yr Iaith II, and music by bands who will be performing in the 50th anniversary festival to be held in Pontrhydfendigaid in July.
Cymdeithas, which wants responsibility for broadcasting devolved to the Welsh assembly, had urged people to refuse to pay the licence fee over changes to the way S4C is funded.
The UK government is handing over part of the responsibility for funding the Welsh-language channel to the BBC.
In October, the BBC reached agreement with the S4C Authority over the funding of the channel until 2017.
Cymdeithas is unhappy with the way the S4C deal was done, but decided to drop its licence fee protest.