Talks over Parc Howard and Carmarthenshire museums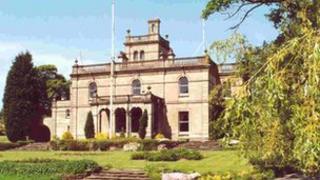 Crisis talks are to be staged to try and save two Carmarthenshire museums from closure.
A decision over Parc Howard in Llanelli and Carmarthenshire museum in Abergwili is on hold so discussions can place with local groups.
Closing the buildings would save the county council about £150,000, and is part of a wider review of all services looking at where savings could be made.
Plans to shut the museums were unveiled last month.
A decision about the futures of the buildings was expected this month, but it will be deferred by Carmarthenshire council.
Coun Pam Palmer, the council's executive board business manager, said this would allow discussions with associations of friends of the museums, along with the relevant town and community councils.
It is hoped the discussions might come up with solutions to help increase income and cut running costs at the museums so they can avoid closure.
Roman gold
Parc Howard was built in 1885 and given to the town of Llanelli in 1912 by Sir Stafford and Lady Howard.
It houses a collection of Llanelli pottery, artwork and town history.
Carmarthenshire museum, based in a house dating back to 1290, displays mammoth bones, Stone Age axes, Roman gold, along with artwork and pottery from as recently as the 20th Century.
The closure of both sites would see six jobs lost.
Last month, Barbara Willis of the Parc Howard Association said her organisation and the Friends of Parc Howard Museum were both deeply concerned.
She said they had sent a "strongly worded" letter to the council and to local councillors, Llanelli's AM and MP.
But the council has said it is feeling the pinch and is cutting spending by £20m over the next three years.