Wales Audit Office to investigate Pembrokeshire council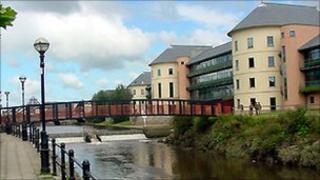 The Wales Audit Office (WAO) has written to Pembrokeshire council to say it is to stage a "special investigation" into its affairs.
The intervention follows the council's response to two critical reports about its child protection policies.
The WAO says the two reports had highlighted weaknesses in corporate governance.
Pembrokeshire council said it would be happy to co-operate with the WAO investigation.
Earlier, the council created a new cabinet post with responsibility for safeguarding children.
The WAO said the weaknesses highlighted were particularly in the areas of leadership, political oversight, management and human resource management.
It said the failures were of such a scale and significance that there was a risk the council was failing to comply with legal requirements.
The WAO said it would complete its inspection by the end of the year as "a matter of urgency".
Earlier, Anne Hughes, a former chairman of Pembrokeshire council, joined its cabinet with responsibility for safeguarding children.
It follows two reports highlighting failings in measures to protect children from abuse.
Members supported an action plan drafted by officials and senior councillors at the authority in response to the reports by the inspectorate bodies, CSSIW and Estyn.
Council leader John Davies said: "The reports are indeed hugely disappointing... we have failed in this responsibility in meeting these expectations that are statutorily required of us.
'Not fit for purpose'
"The fact remains there's a piece of work to be done."
He added that the council's constitution would be reviewed.
Education services for children and young people in the county were judged "unsatisfactory" by schools inspectorate Estyn.
It said the "policies and systems for safeguarding children and young people are not fit for purpose".
In a letter to the Welsh Government last month, the council said it was liaising with the police on about 25 cases which have been dealt with, and have included the involvement of other agencies.
Mr Davies, who is also leader of the Welsh Local Government Association, has been criticised by Welsh Government ministers for his response to the reports.