Ann Hughes joins Pembrokeshire council cabinet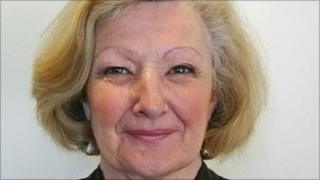 A former chairman of Pembrokeshire council has joined its cabinet with responsibility for safeguarding children.
Anne Hughes will take on the newly created post following strong criticism of the authority.
Two reports highlighted failings in measures to protect children from abuse.
Mrs Hughes, from Milford Haven, has been appointed following as extraordinary meeting of the council.
During the meeting chief executive Bryn Parry-Jones survived a vote of no confidence by 42 votes to 10.
The council has admitted children may have been harmed by a small number of its employees.
Members supported an action plan drafted by officials and senior councillors at the authority in response to the reports by the inspectorate bodies, CSSIW and Estyn.
Council leader John Davies said: "The reports are indeed hugely disappointing... we have failed in this responsibility in meeting these expectations that are statutorily required of us.
"The fact remains there's a piece of work to be done."
He added that the council's constitution would be reviewed.
Danny Fellows, chairman of the children and families scrutiny committee, announced that he would be resigning due to what he said were "work pressures outside the council".
The political culture at the independent-run County Hall was attacked by opposition members.
Michael Williams, leader of the Plaid Cymru group, said that the council needed to "critically examine the culture of the authority".
Sue Perkins, from the Labour group, said that there had been a failure in the past to "respect honest criticism".
'Deeply disturbing'
Education services for children and young people in the county were judged "unsatisfactory" by schools inspectorate Estyn.
It said the "policies and systems for safeguarding children and young people are not fit for purpose".
A report exposing the council's failings over child abuse allegations has been described as "deeply disturbing" by Wales' children's commissioner, Keith Towler.
In a letter to the Welsh Government last month, the council said it was liaising with the police on about 25 cases which have been dealt with, and have included the involvement of other agencies.
Mr Davies, who is also leader of the Welsh Local Government Association, has been criticised by Welsh Government ministers for his response to the reports.