Families of addicts in Llanelli offered support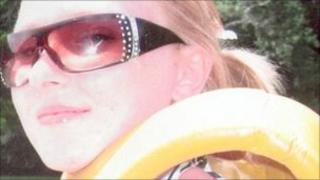 The aunt of a Llanelli teenager killed by a heroin overdose said the death of Amy Winehouse has brought back memories of her niece's addiction battle.
Lisa Moore was speaking ahead of the launch of a support group for family and friends of drink and drug addicts in the town.
Hannah Meredith died shortly before her 18th birthday.
Her family later released a letter she wrote just three weeks before in which she vowed to give up heroin.
It was published by several national newspapers and led to the setting up of the Hannah Meredith Foundation.
Monday will see the official launch of the foundation's support group in the town.
Ms Moore said she was sat with Hannah's mother Louise on Saturday afternoon when they heard Grammy award winning singer Winehouse, 27, had died.
Although a post-mortem examination did not find a cause of death, Winehouse had struggled with drink and drug addiction for many years.
Ms Moore said the news brought memories of Hannah flooding back and reading tributes from her family and friends reminded her of her niece's death in 2009.
She said Hannah's family were determined something positive should come from the teenager's death and that is why they were starting the support group.
"It will be somewhere where people can share their experiences privately, learn coping strategies from each other and provide practical support," she said.
"I have spoken to many families since Hannah died and a lot of families feel helpless. They suffer in silence because of stigma and ignorance and a lot of them lose themselves along the way."
Ms Moore said it would also offer support to families who had lost loved ones to drink or drugs.
"We waited three months for the inquest and no-one sat us down and prepared us for when the coroner read out how much her heart weighed or how much heroin was in her system. It's just one example," she added.
Twice while Hannah was trying to quit heroin she went to live with Ms Moore, who had a house in London at the time, to escape her fellow addicts in Llanelli.
"Once she came she was less than six stone - a bag of bones with tract marks down both arms," she said.
"When she came off heroin you could not believe the transformation in her.
"She applied to college and wanted to become a drugs counsellor to steer other young people away from drugs."
Just weeks before she died Hannah had written a letter about how she was determined to quit heroin.
"She read to her mother and she was just proud," said Ms Moore.
Following the teenager's death her family took the tough decision to release the letter in the hope that it would help others.
Ms Moore said the support group was the next step in their efforts to honour her memory.
Local politicians, drug workers and author Elizabeth Burton-Phillips who wrote a book her twin sons' battle against heroin, will be attending the launch at the Trinity Music School in Llanelli's West End.
The group will then meet in private every Monday evening at the venue at 1900 BST.