Llanelli insurance call centre refunds investigation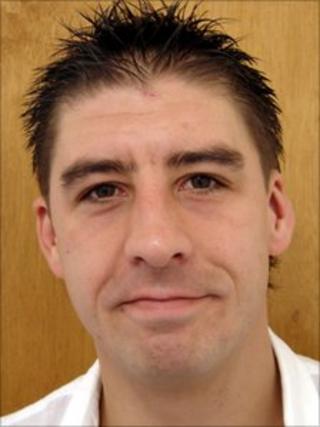 A businessman who runs call centres in the Carmarthenshire town of Llanelli is being investigated after failing to return deposits to consumers.
Consumer Credit Services, also known as CCS, and Claim Compensators run services to reclaim money for mis-sold personal protection insurance.
Customers have told BBC Wales' X-Ray programme they have struggled to reclaim deposits paid to the firms.
Grant Evans, who runs them, says problems are due to the banks.
Both companies currently operate out of the Grange in Llanelli.
Customers pay a deposit of up to £239.99 on the understanding they get a 14-day cooling off period to change their mind and they get their money back if their claim fails.
'On a winner'
But X Ray found some customers have struggled to get their money back and trading standards officials have given Mr Evans a list of customers who need to be repaid.
Customers have told the programme they were "fobbed off" when they rang the company.
One - Karl Higgins from Wrexham - was called by the company at home in January.
He said: "They said whatever happens I would not lose out. I said, that's fair enough then. He said you are on a winner from the start."
But when he decided to cancel he was told he would have to wait until April for a refund but it did not arrive.
Another customer, Nigel Casley from Bristol, agreed to sign up with Claim Compensators but tried to cancel after seeing bad reviews on the internet.
"They said they couldn't issue refunds because their refund machine was not working and hasn't been working for a couple of months," he said.
CCS had its Ministry of Justice licence suspended in January but it was returned in May on condition it did not take deposits up front.
But there are no such restrictions on Claim Compensators, which operates out of the same office and shares Mr Evans as a director.
Business problems
X-Ray has also discovered that both companies were using the same sales script.
The Ministry of Justice has been investigating the company but has done nothing to restrict its operations.
Mr Evans said that his business problems were due to banks who withdrew facilities from his companies.
He said it was because his companies were trying to reclaim money from banks on behalf of consumers and the banks did not like it.
He has repaid deposits to Mr Higgins and some other consumers whose cases have been highlighted by the programme.
However, in other cases, he said the money was stuck with banks and they were refusing to release it.
He also claimed many consumers, including Mr Cassley and Mr Higgins, failed to follow proper procedures when claiming refunds.
Consumers who think they have been mis-sold payment protection insurance can reclaim the money themselves without paying commission to claims management companies.
X-Ray is on BBC One Wales at 1930 BST on Monday 4 July.