Jack Straw named Swansea council chief executive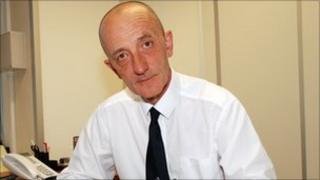 Swansea council has appointed a new chief executive following a restructuring of its senior management.
Jack Straw, currently the council's executive director, will take over from retiring chief executive Paul Smith at the end of March.
The number of senior mangers is being cut from six to five which the council said would save around £130,000 from its wage bill.
It aims to cut administrative and management costs by £10m in four years.
Mr Straw has also held a number of senior posts in the NHS in Wales and was chief executive of the Swansea Local Health Board until 2005.