Swansea city centre begging ban on man until 2013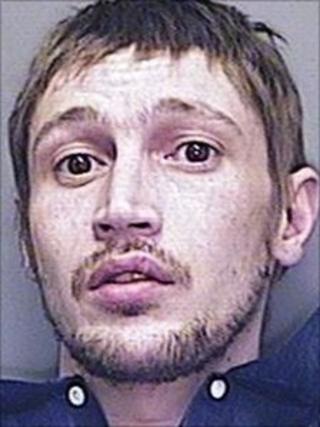 Police say they have secured a court order banning a man from begging in Swansea city centre for two years.
Officers said Shane David Gundy, of Penlan, had regularly been caught begging and behaving anti-socially.
The Anti-social Behaviour Order (Asbo) bans him from drinking or begging in the city and from entering Castle Square between 1900 and 0700.
Police said the order, imposed at Swansea Magistrates Court, runs until March 2013.
He was arrested as part of Operation Lynx, which aimed at reducing anti-social behaviour in Swansea.
Chief Insp Steve Jones said: "The decision of the court to impose this order reinforces our commitment to taking action against those who persistently beg in Swansea city centre.
"Shoppers and workers can find beggars intimidating, especially when they beg around cash machines and in shopping areas."
Police said if the public believed the terms of an ASBO were being breached they should contact South Wales Police on 101 or Crimestoppers on 0800 555 111.