Llanarth artist wins 2012 Cultural Olympiad commission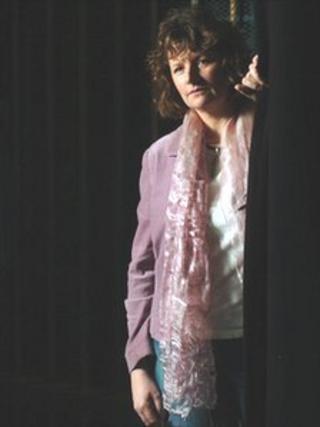 A Welsh artist has won one of 13 commissions celebrating arts and culture by disabled and deaf artists during the 2012 Cultural Olympiad.
Kaite O'Reilly of Llanarth, Ceredigion, will join forces with National Theatre Wales on a production based on her project The 'd' Monologues.
It will be performed by an ensemble of new, emerging, and established disabled and deaf performers from across the UK.
The 13 commissions for the Unlimited programme are worth £820,000 in total.
The 'd' Monologues are described by the Arts Council of Wales as a series of witty and provocative pieces inspired by the experiences, attitudes and imagination of disabled and deaf people.
Ms O'Reilly said the commission would bring deaf and disability culture to a national platform.
"Deaf and disabled practitioners, our perspectives, experiences and aesthetics taking centre stage in a national theatre production has never been done before and sets an extraordinary precedent," she said.
"I'm delighted and honoured to be the playwright bringing these stories to the fore."
Nick Capaldi, chief executive of the Arts Council of Wales said: "We are thrilled that The 'd' Monologues is to be a part of Unlimited.
"Working with National Theatre Wales will make a significant and powerful statement about the capability of disabled artists, and I'm sure Kaite is looking forward to presenting the work to an international audience as part of London 2012," he said.
Ruth Mackenzie, director of the Cultural Olympiad, said: "This commission is about world-class artists creating brilliant work which will change perceptions of the work of disabled and deaf artists".
Awarded by The London 2012 Cultural Olympiad, the UK Arts Councils and the British Council, the works will take place across the UK.
Some will feature collaboration between artists from the UK and other countries including Brazil, China and South Africa.
The Unlimited programme encourages collaborations between disability arts organisations, disabled and deaf artists, producers, and mainstream organisations to celebrate the Olympic and Paralympic Games.
Its total fund of £3m is funded by the National Lottery, and the programme is delivered in Wales by the Arts Council of Wales.