Engineer William Armstrong honoured at Brunel Tower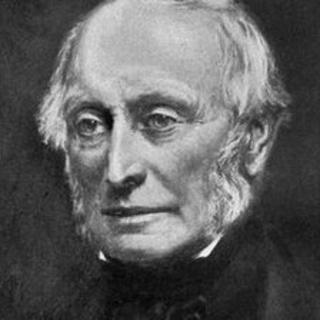 A plaque to commemorate Victorian engineer William Armstrong is to be unveiled at a historic tower, marking the 200th anniversary of his birth.
The inventor and industrialist designed hydraulic equipment used by most south Wales docks, including Briton Ferry, near Neath.
The equipment was housed in the listed Brunel Tower, where the plaque is being unveiled.
It was designed by Isambard Kingdom Brunel when the dock opened in 1861.
As well as his work at Brunel Dock, Armstrong was involved in engineering for dockside cranes and swing bridges.
A notable example is the Neath River swing bridge, built for the Rhondda and Swansea Bay Railway in 1894 for which Armstrong supplied the hydraulic machinery.
The plaque is being presented by the Institution of Civil Engineers (ICE) Wales to the custodians of Brunel Tower, which is being restored.
"I am pleased to make the presentation of this commemorative plaque to honour an engineer who had such a strong connection with south Wales contributing to the success of our docks, particularly Briton Ferry dock," said Sally Sudworth, chair of ICE.
Iron warships
About £70,000 has been spent preserving Brunel Tower and landscaping has taken place at the site, which dates to the 1850s.
It served the tinplate, iron and steel works that grew up in the area in the industrial revolution.
During the Victorian era all the south Wales docks used hydraulic equipment made by Armstrong, who was based in Newcastle.
He also became well known for the development of breech-loading guns.
From 1868 his Tyneside works built iron warships, armaments became the cornerstone of his manufacturing empire which became Armstrong Mitchell and then Armstrong Whitworth before becoming Armstrong Vickers in 1927.