Firms clash over Swansea dry docks access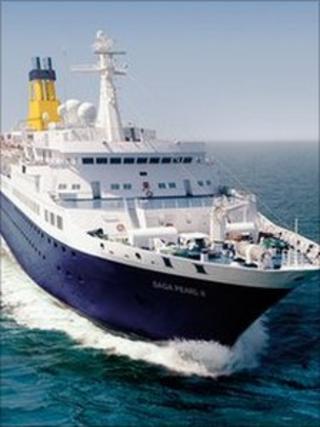 Two firms promising multi-million pound investments are clashing over access to Swansea's dry docks.
One firm, Swansea Drydocks Limited (SDL), has applied to set up a business dismantling and recycling ships there.
SDL will appeal at a public inquiry later against a Swansea council decision refusing its application on grounds it needs planning permission.
Meanwhile a second firm Harris Pye wants to use the site for what it says are more sophisticated ship refits.
SDL said it plans to invest more than £4m in its business to meet the growing demand for environmentally responsible ship recycling facilities.
The firm said it plans to recruit, train and continuously develop a multi-skilled team of around 85 full time employees, whose activities would also create new jobs among suppliers in Swansea.
A company spokesman said: "The dry dock facility presents a commercial opportunity for Swansea that will benefit the local community, Wales and the UK.
"We are here at the planning appeal to assert that the activities of ship repair, maintenance and recycling are a lawful use of the dry docks and repair berth.
"If we are successful, we believe our business model will bring sustainable and long term benefits to Swansea and the region."
'Welsh origins'
Meanwhile Harris Pye, which worked on a refit of the cruise liner Saga Pearl II at the site this year, said it has spent some £500,000 on the dry docks to date.
The firm said it had plans for another £2m to bring the facility up to international standards.
And moving its global headquarters alongside the dry docks would see a further investment of £5m, it added.
"Although 95% of our business is carried on outside the UK, we are proud of our Welsh origins and want very much to retain a UK-based global headquarters," said spokesman Mark Prendergast.
"Expansion at the dry docks gives us the perfect reason to continue to have our headquarters in the UK, but of course, we cannot be romantic about it - terms and conditions have to be commercially viable."
Associated British Ports (ABP), which owns the facilities in question - Phoenix Wharf and Prince of Wales Dry Dock said it did not want to comment.
A spokesperson said ABP would be attending the public inquiry "so it would not be appropriate to comment at this time."
Swansea council referred to a statement it made in April, in which it said it was keen to encourage new businesses and jobs to the city.
The statement continued: "The decision to refuse the application by Swansea Drydock Ltd for a certificate of lawfulness does not affect the existing operation of the drydock for ship repair.
"However SDL were proposing an operation which was different in scale and nature to that which has taken place there in the past and would have created a new planning unit which would have included a significant ship breaking and recycling component .
"The company has been advised that this needs planning permission and it is open to the company to make a planning application which will be considered on its planning merits."