Lotto £117,944 wins goes unclaimed in Neath Port Talbot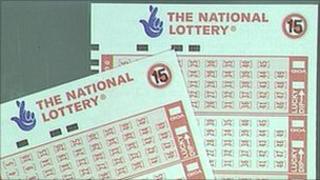 A National Lottery ticket holder who matched five numbers and the bonus ball has missed out on £117,944 after failing to claim the prize.
The player from the Neath Port Talbot area won the money on the draw made on Wednesday 3 March.
But the 180-day deadline for claiming the cash has expired and the money will now go to charity.
A National Lottery spokesperson said they had tried hard to find the winner up to Monday's 1730 BST deadline.
The spokesperson said: "Unfortunately, I can confirm that the ticket holder did not come forward within the deadline to claim their prize and has now sadly missed out on this substantial amount of money.
"To avoid this unfortunate situation happening again, I would urge all National Lottery players to check their tickets on a regular basis.
"We tried very hard to find the ticket-holder and it's a real shame that they have missed out."
The money will now go to the lottery's good causes fund.