Plaque for first Welsh person to swim English Channel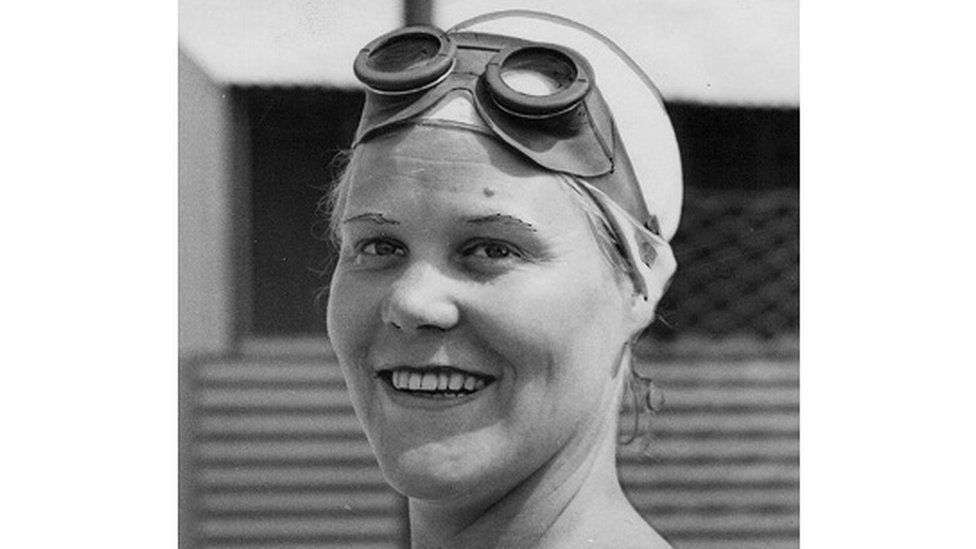 A blue plaque honouring the first Welsh person to swim the English Channel has been unveiled at the National Lido of Wales.
Jenny James, from Pontypridd, was 24 when she swam from Calais to Dover in August 1951 in 13 hours and 55 minutes.
Ms James learned to swim at the original lido in Pontypridd at a young age. She went on to save more than 100 lives as a lifeguard.
Jenny's original swimsuit and goggles, as worn during her English Channel swim in 1951, were on display at the ceremony.
Ms James was given a huge reception by the people of Pontypridd when she returned from her channel swim.
Her niece, Samantha Davies said "hundreds and hundreds" of people welcomed her back.
Ms James was given the freedom of Pontypridd and free entrance for life to any swimming pool in Wales.