South Wales car-theft gang ordered to repay £1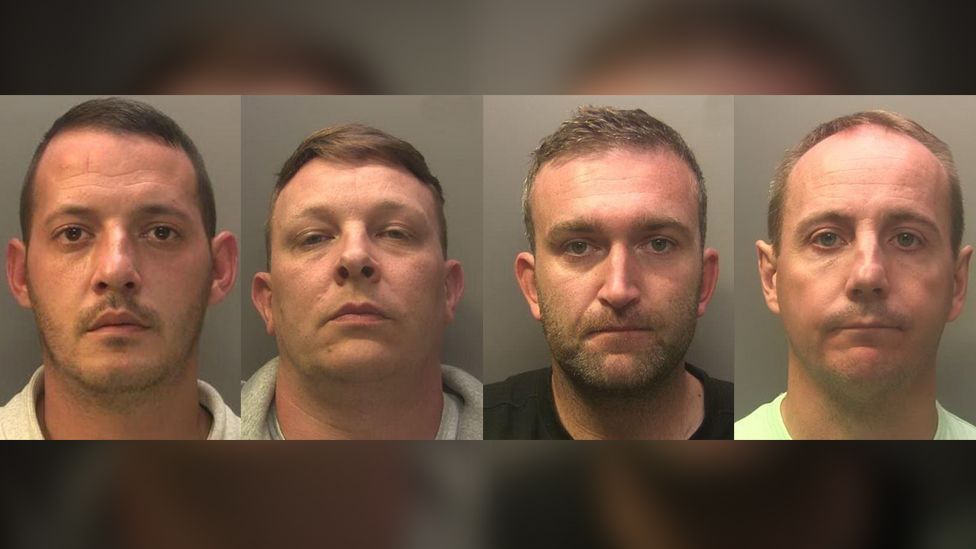 A gang which made thousands by selling luxury cars stolen from driveways have been ordered to repay £1 each.
The four men targeted affluent country villages, stealing vehicles including an Audi TT and Mercedes convertible, as well as valuable items.
They made £19,936 from selling the cars, but were ordered to repay a nominal amount at a Proceeds of Crime hearing at Cardiff Crown Court.
A fifth member, who made £10,000 from the thefts, must repay £2,250.
Gareth Elliott, 38, Miles Bishop, 34, Steven Gorry, 31, and Geni Dragjoshi, 30, were ordered to pay back £1 each, due to a lack of assets.
Robert Coulson, 43, was told he must pay back the larger amount.
The gang stole cars from Chepstow in Monmouthshire and Peterston-super-Ely, Vale of Glamorgan, as well as jewellery, cash, a Faberge egg and an MBE medal, which they sold on.
They were caught using CCTV to track the movement of the cars, which were eventually recovered by Gwent Police.
In November 2017, Coulson was sentenced to nine years after being found guilty of conspiracy to commit burglary and conspiracy to steal cars.
Gorry and Bishop, both from Newport, were sentenced to seven years in jail for the same charge, and Elliot, from Pontypool, was sentenced to two years for handling stolen goods.
Dragjoshi, from Walsall, West Midlands, was sentenced to one year for handling stolen goods.
Related Internet Links
The BBC is not responsible for the content of external sites.