Animal ban for Cardiff woman who kept guinea pigs in squalor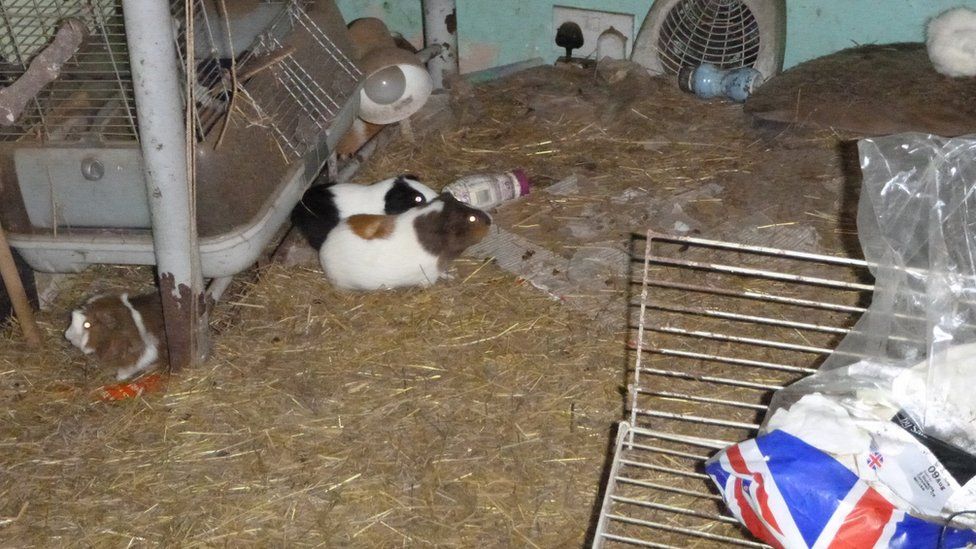 A woman has been banned for keeping animals for 10 years after 29 guinea pigs were found living on a pile of filth in a "squalid" bedroom.
RSPCA officers had to wear breathing gear when they went into the house in Cardiff because of the smell.
Barbara Herbert, of Llanishen, admitted causing unnecessary suffering to the animals during August 2017.
Cardiff magistrates gave her a two-year conditional discharge and ordered her to pay £320 in fines and costs.
The animals were found living in a 1.5ft (45cm) high pile of straw and debris that took RSPCA officers an entire day to clear.
A few of the guinea pigs died, but the charity is caring for the remainder and hopes to rehome them soon.
RSPCA inspector Christine McNeil said: "These 29 guinea pigs were kept in an upstairs bedroom in a squalid and entirely inappropriate environment.
"Fortunately, we were able to intervene and most of the guinea pigs now have a second chance of happiness in a new forever home."
Related Internet Links
The BBC is not responsible for the content of external sites.