Arrest after car drives into people outside Cardiff bar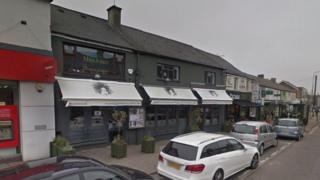 A 27-year-old man has been arrested after a car was driven into a crowd of people outside a bar in Cardiff, injuring a man.
The arrested man from the Ely area of Cardiff was held at Gatwick Airport and is being transferred to Cardiff for questioning.
The incident happened outside the Miss Jones bar in the Whitchurch area of the city in the early hours Saturday.
As a result of the incident, a 34-year-old man suffered a serious leg injury.
He is recovering at home following surgery at the University Hospital of Wales, Cardiff.