Man must pay neighbour £20k in row over extension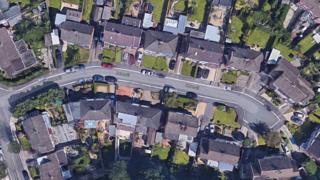 A man has been ordered to pay his next door neighbours £22,860 in damages after raising an objection to their extension which halted the work.
Stuart Drury had claimed Umar and Mariam Rafique's extension in Leven Close, Cardiff, would be too close to his gas flue outlet.
In January the Rafiques successfully sued him, saying his objection led them to move out and pay a relative rent.
Mr Drury has now lost an appeal at the High Court.
The Rafiques sued Mr Drury after an independent expert said the extension did not encroach on his property.
They said they had been forced to quit their home for months and move in with Mr Rafique's mother, paying her rent.
They also said the cost of the extension project ballooned and they had to keep their possessions in storage.
Further bills were incurred when they had to cancel their Sky subscription and drive their kids to and from school, they said.
In January 2018, Judge Milwyn Jarman QC ordered Mr Drury to pay the Rafiques' damages and reposition his gas flue further from the property boundary.
The judge "accepted Mr Rafique's evidence entirely, holding that he was a patently honest person".
While Mr Drury accepted the Rafiques were entitled to damages "in principle", he argued their payout was far too high.
On Tuesday Mr Justice Birss dismissed Mr Drury's appeal at the High Court., ruling the judge gave "cogent reasons" for his decision.