Plan to revive 'jewel in Cardiff's crown' city arcades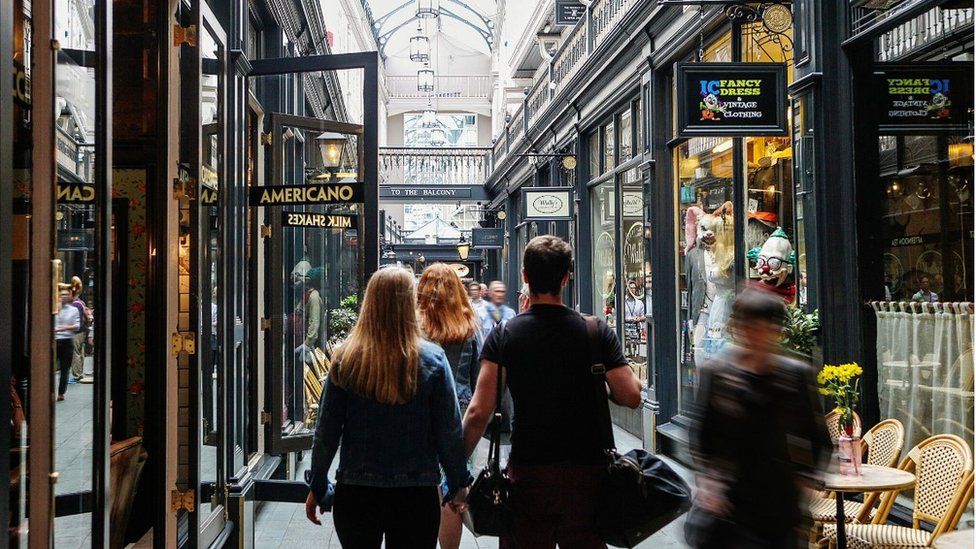 It is 160 years since the city's first arcade opened, but there are now plans to make them "the jewel in Cardiff's crown" once again.
The Royal Arcade was the first to open in 1858 after a slum house was cleared.
There are now seven in the city - with it joined by Castle, High Street, Duke Street, Morgan, Wyndham and Dominions.
They now house more than 100, mainly independent, businesses and a £75,000 campaign is being run to put them back at the heart of the city.
The bid has been launched by the not-for-profit FOR Cardiff - which is the new name for Cardiff's business improvement district.
After consulting with businesses in the city, it is delivering a £7.5 million investment between 2016 and 2021.
Raising the profile and returning the arcades to their former glory with more shoppers using them was one of the priorities listed following its survey.
Arcade tenants reported a drop in fortunes since the St David's shopping centre was revamped and expanded.
A council review in 2014 also found just 10% of the 90,000 people who use High Street each week cut through the arcades.
"The Victorian and Edwardian shopping arcades are the jewel in Cardiff's crown," said FOR Cardiff's Adrian Field.
He added: "We want to put Cardiff firmly on the independent shopping map."