Bridgend bin bag changes cause 'awful' stink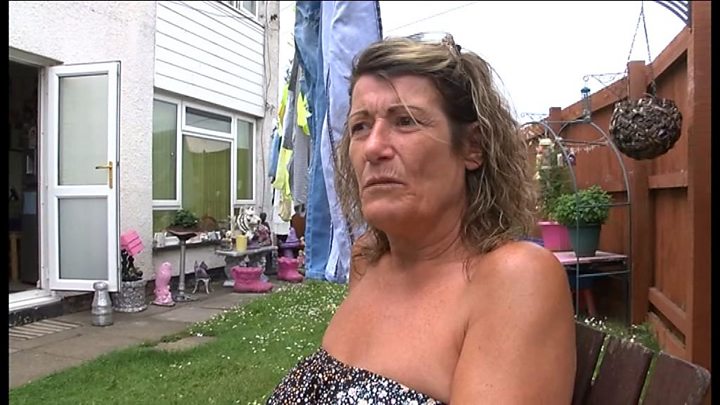 A two-bin bag rule has led to an explosion in fly tipping, angry residents have claimed.
It is one year since Bridgend council limited homes with fewer than five occupants to throwing out just two bags of non-recyclable rubbish every fortnight.
Those living in the town's Wildmill estate said there was also a growing problem with rats.
The council said the changes had led to the county's highest recycling rate.
Debbie Yardley, who lives on the estate, said: "It's awful - there's people who don't even live on the Wildmill estate but they're bringing their rubbish here and dumping it.
"Black bags and even mattresses are just left in the rubbish area.
"I've got rats coming into my garden. I've never known it, not until all this recycling.
"We live close to the river - we can't afford to have rubbish sitting around for two weeks or there'll be more rats. Because people just leave it out and then the dogs rip it open and there's rubbish everywhere."
The scheme is run by private contractor Kier. There are different coloured sacks for cardboard, paper, plastics, caddies for glass and food waste, and purple bags for nappies.
It has led to a rise in recycling across the county borough from 58% in 2016-17 to 68.5% in 2017-18.
But another resident said urgent action was needed to tackle waste problems.
"It's not working on this estate, something needs to happen between Bridgend council, Kier and Valley to Coast housing," said Ian Cole.
"They all need to sit down and come up with a new plan because it's ridiculous at the moment with rubbish everywhere.
"And the smell coming off it in this weather is awful and I've seen rats running around the estate now."
The council's deputy leader Hywel Williams accepted the new bin bag system "hasn't been without its faults".
But, he added: "Its impact has been loud and clear as we've recorded our highest ever annual recycling rate."