Caerphilly Castle plans for dragons' lair, maze and siege engines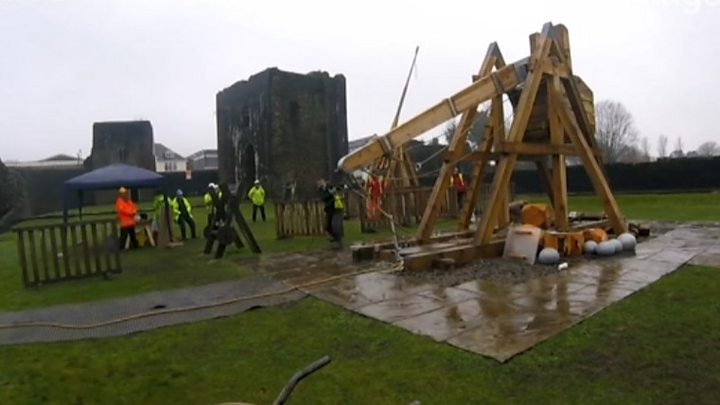 Live demonstrations showing 12th Century siege engine replicas in action could become a regular feature at Caerphilly Castle if plans are agreed.
Castle replicas were restored and fired for the time in years at Easter to show how they were used to blast ammunition at the enemy in the medieval period.
A maze and dragons' lair, complete with animatronic models, are also planned.
It is all part of a proposed £570,000 investment in attractions at the castle to mark its 750th anniversary year.
Cadw, the Welsh Government's monuments service, is spending £9.5m on improving visitor experiences at its sites over the next three years.
It said Caerphilly Castle is to become a permanent home to Cadw's family of dragons, which helped to attract 500,000 visitors to the site last summer.
The proposals were submitted to Caerphilly County Borough Council for planning permission and are currently awaiting a decision.