Cardiff City planning Premier League promotion celebration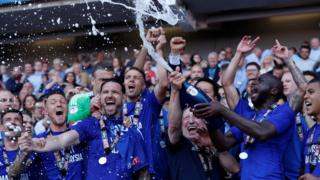 Cardiff City and the local council are in talks to have an official celebration after the Bluebirds' promotion to the Premier League.
Cardiff secured promotion with a goalless draw against Reading on Sunday and will return to English football's top-flight after a four-year absence.
Club chief executive Ken Choo is hoping fans can "savour it all over again with a celebration in the city" on Sunday.
Cardiff had a parade through the city after their previous promotion in 2013.
And tens of thousands of Wales fans lined the streets of Cardiff after the national team reached the semi-final of 2016 European Championships in France.
Cardiff, who were 33-1 outsiders to even reach the Championship play-offs before the start of the season, clinched automatic promotion to the Premier League on the final day of the regular season in front of a sell-out 32,500 crowd at the Cardiff City Stadium.
They will join Manchester City, Manchester United, Liverpool and Chelsea in the top-flight next season - after finishing second in the Championship to champions Wolverhampton Wanderers.
The value of promotion to Cardiff is an estimated £170 million, according to Deloitte Sports Business Group, and the club want to celebrate their achievement with their fans.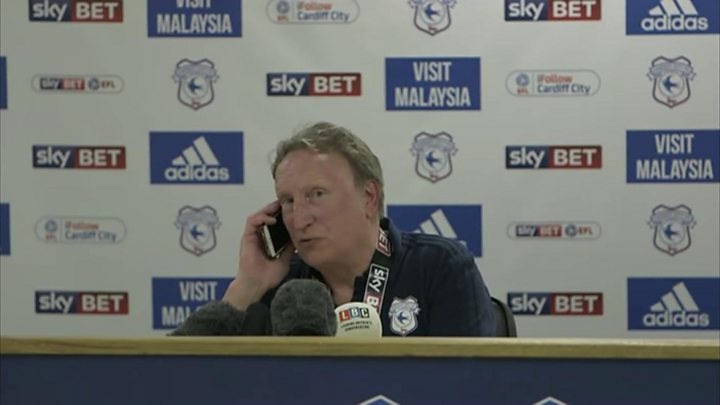 "This is an achievement for the whole of Cardiff and I'm sure that the city will prosper and thrive with the return of Premier League football," added Choo.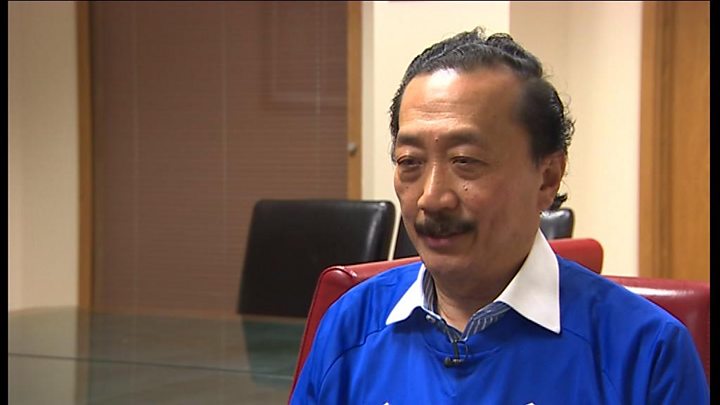 Cardiff council is speaking to the football club but details are yet to be finalised.