Public tackle man with knife after Cardiff police chase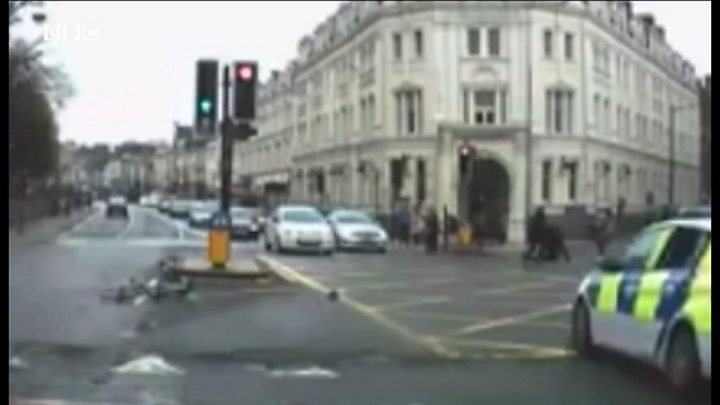 A man with a large hunting knife being chased by police through Cardiff city centre was brought down by passers-by.
Muaz Tarafdar, 20, was riding a bike on Castle Street on Sunday, pursued by officers, when three men stepped in to help.
He was knocked off his bike and tripped up, allowing police to arrest him.
Tarafdar was sentenced to six months youth detention on Monday at Cardiff Magistrates' Court after admitting possessing a knife in a public place.
City Centre Inspector, Simon Davies said: "While we would not advise people to approach anyone armed with a weapon, we are very appreciative of the support from the public on this occasion.
"We would like the opportunity to properly thank those who assisted in stopping this individual and would therefore ask them to contact South Wales Police."
"Cardiff remains a safe city and while knife crime remains a small part of everyday policing we clearly we do not want weapons such on this on our streets."
"Thankfully no-one was hurt on Sunday and the offender has very quickly received a prison sentence."
After being pushed off his bike by one member of the public, Tarafdar was chased on foot by an officer and another passer-by.
A third man tripped him up and Tarafdar was brought to the ground and arrested.
He was later found to have a large hunting knife in his rucksack.
Andy Brown, who filmed the incident while he was waiting at traffic lights in a car, told BBC Radio Wales: "It was bit surreal. We were just sat at the traffic lights, saw a police van and a police car racing round the corner.
"Next thing he was taken down by a member of the public, right in front of me.
"You could almost see a couple of people lining up to take him off his bike, the second guy saw him coming and put a foot out to trip him up."