£6.5m for Caerau coal mine water central heating plan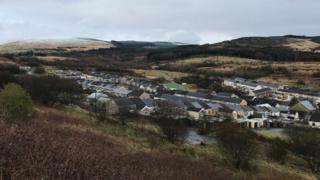 A £6.5m grant has been awarded to pump naturally-heated water from an old coal mine and use it to heat 150 homes.
Bridgend council said the £9.4m scheme would extract water from the former Caerau colliery.
The cash is to develop and implement technology to pump water from a depth of 230m (750ft) which has been heated by the earth to about 20.6C (70F).
"It's a very prestigious project and I am proud it's happening in Bridgend," said cabinet member Richard Young.
A feasibility study is ongoing until the end of February and the British Geological Survey has tested the temperature, chemistry and volume of water available.
The scheme could eventually heat 1,000 homes and help cut energy bills in Wales' fifth most deprived ward.
It is hoped it will save people up to £100 a year as it does not require gas to heat the water.
Construction work is expected to start in 2020 with the first 150 homes being heated by winter 2021.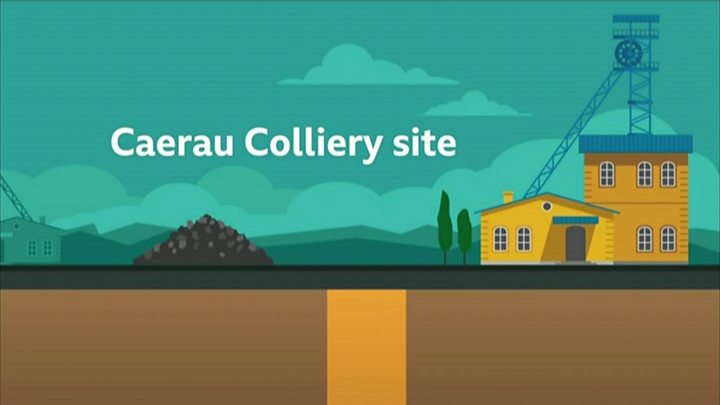 How does it work?
Warm water is pumped from the mine
It goes through a heat exchanger unit, a device about the size of a fridge which is fitted in people's homes
The heat from the exchanger is passed through a heat pump which in turn warms the water used in central heating
Mine water does not enter people's central heating and is pumped back underground so it can heat back up and be reused
The total cost of the project is about £9.4m - the Welsh European Funding Office's £6.5m grant has been combined with £2.2m of match funding from the UK and Welsh governments, the council and non-profit organisation Energy Systems Catapult.
Bridgend council is trying to raise the remaining £700,000.
Mr Young, cabinet member for communities, said: "We know the technology exists, we know it's been proven, we know the system works and that's why I'm so excited it's being brought into Bridgend."
The council said there were other mine water heating projects across the UK but none "on such a large scale".
Mr Young said the scheme would create jobs and apprenticeships but the number is not yet known.
Cabinet Secretary for Energy Lesley Griffiths said: "This is a cutting-edge model of generating a clean source of renewable energy, drawing on the legacy of our coal mining heritage."