Newport council could impose ban on all begging in city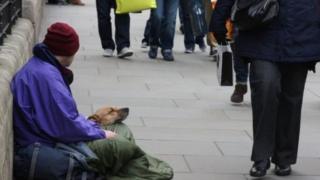 All begging and groups gathering in Newport city centre could be banned under new proposals to be put before the city's council.
Currently, a public space protection order (PSPO) bans street drinking, touting for services or charity donations and aggressive begging.
But a review is being carried out on the PSPO which runs out in November.
A report to be considered by Newport council has highlighted advantages and disadvantages on the current PSPO.
Its scrutiny committee will look at potential revisions when it meets on Monday.
It will hear from police and council officers about anti-social behaviour in Newport over the last two years, and consider whether the PSPO should be continued or reviewed.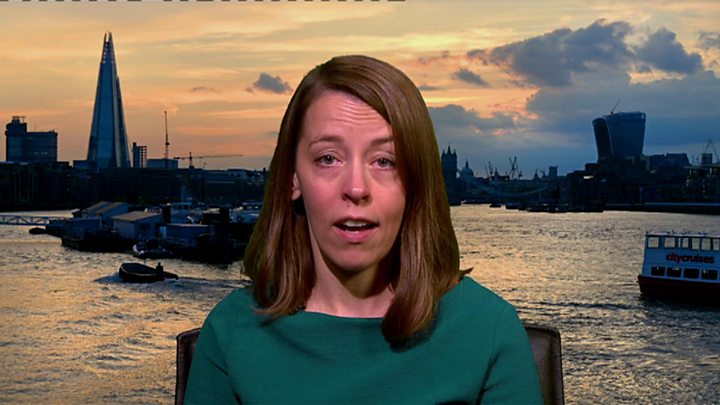 In a report to the committee, Gwent Police and council community safety wardens said the PSPO has reduced complaints about charity touting in the streets but the council was receiving complaints about unlicensed service traders.
The report also noted that officers are finding it difficult to determine what constitutes "aggressive begging" and suggest the wording is changed to make it more enforceable.
It is suggested it should either be a blanket "no begging" ban or explicitly ban begging near a cash machine.
Street trading which does not have permission from the council could also be stopped, except for Big Issue sellers.
Corey Stoughton, advocacy director at civil liberties group Liberty said: "These are people who need help, they need shelter, they may need mental health treatment, or help with addiction.
"They need a hand they don't need to be thrown in jail or to be targeted, to be thrown into the criminal justice system."
Newport council was going to introduce an outright ban on begging and rough sleeping in 2015 but dropped the proposal after opposition from civil liberties groups and charities.
In response to police claims that 29% of the calls they received in the city centre related to gang or youth anti-social behaviour, the council report said: "It is suggested we replicate the restriction that is part of the recently enacted Pillgwenlly PSPO.
"Namely 'no person shall congregate in a group of three or more persons within the restricted area after an authorised person has requested that the group disperse'."
Newport city centre inspector John Davies said: "PSPOs are being used to protect the public from behaviour that is having, or is likely to have, a detrimental effect on the quality of life of those in the local area and is persistent and unreasonable, or is likely to be.
"Both PSPOs in Newport have been implemented to tackle specific issues such as on-street drinking and the related anti-social behaviour and intimidating begging.
"A PSPO gives us and our partners, such as designated council officers, extra powers to use if we feel the legislation we currently have is not proving effective enough."