Merthyr Town: Troubled football club in £90,000 debt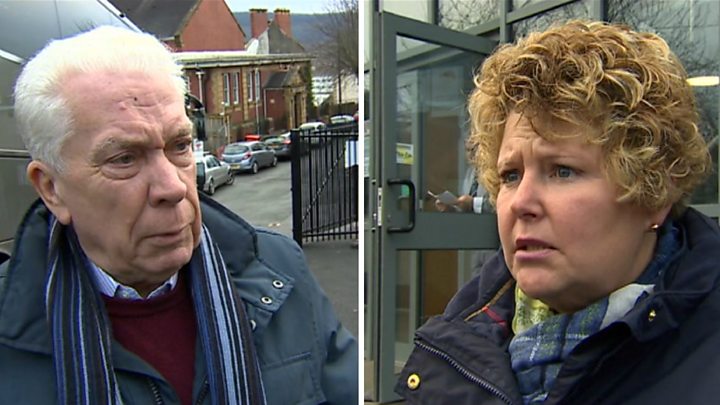 An under-threat football club fighting to survive has revealed it is £90,000 in debt.
Merthyr Town FC lost most of its players last month and was promptly beaten 13-1 in the next game.
At a special general meeting of the club, it was announced that the debt included a £30,000 overdraft.
Board member Jonathan Davies said donations had raised £25,000 to cover an outstanding tax bill, but the club was still taking it "day by day".
Mr Davies said the money raised through donations from fans was "fantastic".
He added: "It doesn't surprise us with the community spirit that's going round at the moment - we can't thank the people of Merthyr enough."
At Thursday's meetings, analysis of the club's financial records were discussed and it was announced an in-depth review of the club's cash flow had begun.
Three people employed at the club have taken voluntary redundancy - about a quarter of the behind-the-scenes workforce - and Mr Davies said further job cuts were being consulted on.
Mr Davies said the club needed to increase money it was making from non-football events, adding: "We're taking it day by day, looking to see what bills are coming through."
The team has also begun talks with Merthyr Tydfil council about a recovery plan.