Cardiff Bus Station work 'will begin in early 2018'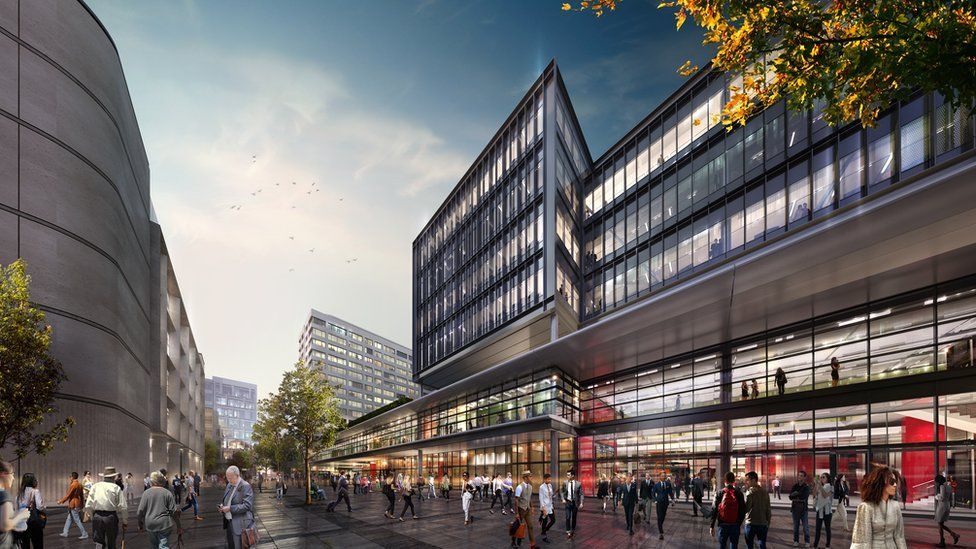 Work on a new Cardiff bus station is set to start in early 2018 after an agreement was struck with a developer and the Welsh Government.
It was originally due to be completed and open this month, with the council called an "embarrassment" over its handling of the saga.
But a funding model has now been agreed that will see offices and homes developed alongside it.
A planning application will be submitted, paving the way for work.
The old bus station was flattened in 2015 to make way for the Central Square development, which will include a new headquarters for BBC Wales.
Plans to replace it with a new interchange linked to Cardiff Central train station were delayed and then pulled because of "significant funding challenges".
The local authority has since been trying to find a funding model and has agreed a deal with developer Rightacres and the Welsh Government.
Cabinet Secretary for Economy and Transport Ken Skates said there is a vision for the area around Cardiff Central to become "an integrated transport hub", linking trains, buses, coaches and the new Metro system.
The agreement will see Transport for Wales - set-up to oversee the new Metro system - operate the bus station.
Proposals will also see 110,000 sq ft (10,219 sq m) of offices, 400 flats and 250 car parking spaces created above the bus station and retail units on the ground floor.