Number of rough sleepers in Cardiff doubles in 2017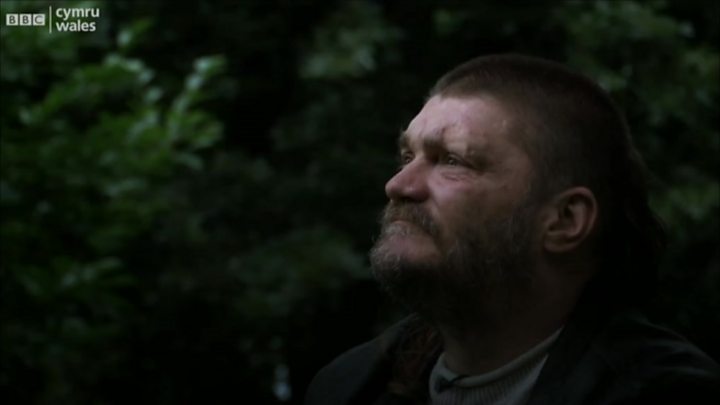 The number of people sleeping on the streets of Cardiff has doubled in the space of a year, the council has said.
Cardiff council recorded 74 rough sleepers in November 2017, twice as many as last year's total of 34.
As Christmas approaches, the number of people sleeping on Cardiff's streets is expected to be at an all-time high.
But the council says there is no need for people to sleep rough as the beds available are not being filled.
In March the authority announced plans to end street homelessness in the capital by 2020, but according to its latest figures the number of rough sleepers is increasing.
As well as rough sleepers, there are about 2,000 people in Cardiff who are in temporary accommodation.
Filmmaker Chris Rushton, who has been making documentaries with the homeless community of Cardiff for a number of years said some people "didn't appear to want to get off the streets".
In his latest film, Cardiff: Living on the Streets, Chris met Alan, from Telford, Shropshire, who left home to serve as a soldier in the French Foreign Legion.
Since then, he has spent a number of years on the streets of Cardiff after returning from Iraq with post-traumatic stress disorder.
"I couldn't settle, I couldn't stay within four walls," he said.
"I really really struggled and because I couldn't handle those four walls I felt more comfortable on the street than off it."
Chris also met Jordan, a 35-year-old who has spent most of his adult life without a home.
He said: "I liked being on the street at first. You get a taste for it, you like it and it's hard to stop.
"It's easy, you haven't got to pay bills, you've got nothing to worry about. It sounds mad but it's an easier way of life."
Cardiff is not the only authority to see increases in rough sleepers.
The Wallich Centre - a charity which supports homeless people across Wales - said it had seen a rise in people using its services in Swansea, Newport and Bridgend, as well as Cardiff, in 2017.
Councillor Lynda Thorne, cabinet member for housing and communities, said: "We have more cold weather provision this year than ever before - a total of 86 extra spaces but there has been availability every night for anyone who wants to come in, showing that this issue is far more complicated than just providing a place to sleep for the night.
"Some individuals who sleep rough often have enormously complex issues and in some circumstances choose not to access our accommodation. In these circumstances, our Outreach team works directly with them on a daily basis.
On Sunday, First Minister Carwyn Jones announced an extra £10m to eradicate youth homelessness in Wales by 2027, alongside £20m to tackle the issue over the next two years.
A Welsh Government spokesman said the problem was not unique to Wales.
"We recognise the pressures on affordable accommodation and the increasing insecurity arising from the UK Government's austerity policies, and are doing everything we can to tackle this and to prevent homelessness in Wales," he said.
"In the two years since we have run the national rough sleeper count, we have seen these figures increase. We are also seeing demand for housing assistance increase."
Cardiff: Living on the Streets will be shown on BBC One Wales at 22:40 GMT on Monday 18 December.