Smart speaker technology trial to aid supported living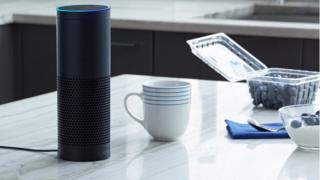 A £15,000 trial is under way to see how smart speaker technology could help people with learning disabilities live more independently.
The Innovate Trust is testing the use of devices such as the Amazon Echo with five people.
It aims to improve the service it provides but also hopes it could save the care sector money.
It is being funded by Innovate to Save, run by Y Lab - a Cardiff University and Nesta foundation collaboration.
The Innovate Trust provides a supported living service for 275 people with learning disabilities, working with Cardiff, Rhondda Cynon Taf and Vale of Glamorgan councils.
Its six-month trial at two supported living schemes in Rhondda Cynon Taff is exploring how "intelligent personal assistants" (IPAs) such as Amazon Echo or Google Home can reduce the need for staff to be at people's homes around the clock.
The trust said the technology could remind people when to take medication, attend appointments and carry out household chores.
Samantha Snell, 26, from Treorchy, has mild learning disabilities and has received support from the trust for the past four years.
She uses the technology to set reminders to go food shopping and cook, know when care staff are due to arrive and to control sensory lights in her house.
It also helps her to call friends and keep up-to-date with events being held by the trust via the calendar.
"I used to have staff 24 hours every day and they would remind me if I needed to be anywhere, they would call me in the mornings and help me cook," she said.
"Echo has given me more independence, I don't have to rely on staff so much now. It's really easy to use.
"It helps me with my moods because I'm a lot happier now."
Ron Woods, director of policy development and procurement for Innovate Trust, said the possibilities "were huge".
"It's increasing their independence and confidence, emotionally it's making them feel as if they're in control of their own care package and own lives, they're not so dependant on staff, and it's teaching them new skills," he said.
"It's also to make the model of supported living more sustainable. It's well known in the care sector we could expand the use of technology."
Innovate Trust, which has 94 supported living schemes across the three council areas, believes 10 schemes using IPA could initially make annual savings of £248,000.
He hopes it could save millions of pounds across the care sector "in the long-term".
"At the moment [the technology] is controlled by voices... but we're looking at if somebody doesn't have clear speech or voice, could they use swipe technology to gently move their hand and indicate to technology that they want to do something. That's the next step," Mr Woods added.
The trust was one of eight Welsh organisations that received funding from Innovate To Save's £5m fund to accelerate innovation in public services.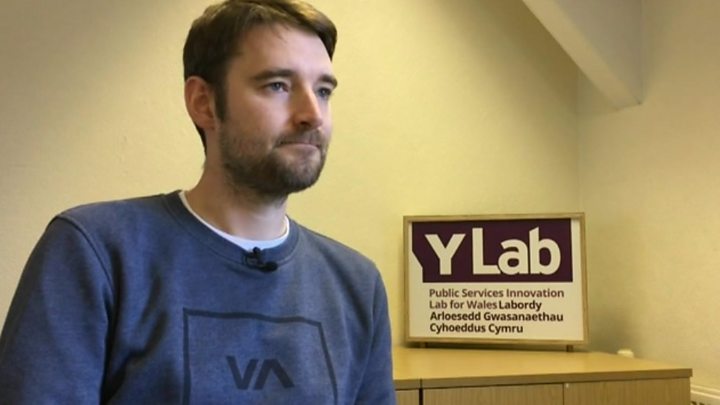 Rob Ashelford, head of Innovate to Save, said the project "piqued my interest".
"There are some really clear challenges to overcome that are quite pressing, not only for them but for the broader social care sector," he said.
"They're facing reducing budgets - the amount of money available to look after people is going down and legislation on the way they pay carers staying overnight is changing.
"If we can find ways of delivering a service more efficiently while improving the quality of the service, that's really exciting."
Innovate to Save, which is also supported by the Welsh Government and Wales Council for Voluntary Action, will assess the success of each project at the end of the six-month trial.
If successful, Innovate Trust will be able to apply for a loan to expand the project.