Cardiff paramedic suspended for cyber-bullying manager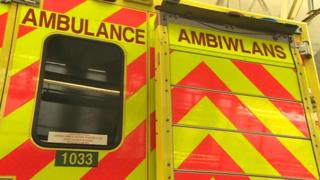 A senior paramedic from Cardiff has been suspended from the professional register after he cyber-bullied a manager on Facebook.
Clayton Blight was accused of posting terms like "muppets" and "nepotistic and gutless" after he was passed over for a promotion.
A panel of the Health and Care Professions Tribunal Service found 11 charges relating to different Facebook posts were proved.
Mr Blight was suspended for six months.
The tribunal heard he had joined the Welsh Ambulance Service in 1986.
By 2014, he was a supervisor with the service's Special Operations Response Team.
When the post of Special Operations Manager became vacant that spring, Mr Blight applied for the job but was unsuccessful.
It was claimed staff members later alerted a senior manager about comments Mr Blight had posted on Facebook which were described as "offensive, unprofessional and inappropriate".
The manager believed the posts related to himself and the colleague who had become the new Special Operations Manager.
The posts included explicit messages and doctored pictures.
'Considerable upset'
It was claimed Mr Blight had used terms including "worthless" "lying," "snidy", "backstabbing" and "spineless".
One post said: "You are fat, bald, hopelessly unqualified at your job and not respected by any of your peers."
Mr Blight did not attend the tribunal and was not represented, but the manager - referred to as CS - was found by the panel to be an "an honest and straightforward witness".
The panel agreed that CS genuinely believed the posts, except for one, were aimed at him and they had caused "considerable upset and some degree of fear".
The tribunal members found 11 of the posts to be offensive and inappropriate.
The panel agreed there had been cyber-bullying of the manager over some considerable time that was described as "highly insulting, deeply personal, hurtful and threatening".