Cars clamped and impounded in Cardiff DVLA tax crackdown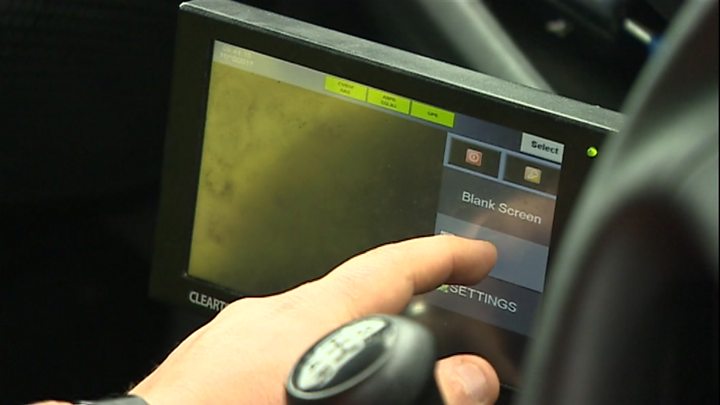 A DVLA clampdown on Welsh motorists who have not taxed their cars is under way
Fleets of vans equipped with number-plate recognition software have been patrolling the Cardiff area seeking out untaxed vehicles.
Offenders could see their cars clamped or impounded and have to pay a fee to get it released.
Latest figures show tax evasion has more than doubled since physical tax discs ended in 2014.
In 2013, just 0.6% of motorists evaded tax. By 2015 - one year after tax discs disappeared - that figure rose to 1.4%.
The DVLA said 3,800 untaxed cars have been clamped in Wales so far this year.
The agency's vans can detect untaxed cars whose owners have already been warned to pay up. If they are found on a public road, they will be clamped.
Bethan Beasley, the DVLA's national wheel-clamping manager, said: "Ninety-eight out of 100 people tax their vehicles and they tax them on time.
"The operation today is to show that small minority who don't tax their cars what happens if they continue to evade."