Wasim Ali not guilty in £5m drug gang conspiracy retrial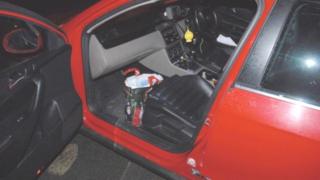 A man jailed for eight years for his alleged part in a gang that brought £5m worth of drugs into Wales has been cleared at a retrial.
Wasim Ali, from Newport, was 29 when he was found guilty of conspiring to supply heroin in December 2015.
He was jailed along with nine others following a huge police operation into the conspiracy between 2013 and 2014.
However, at a retrial, Mr Ali was found not guilty of the offence.