Untaxed cars in Cardiff the target of new DVLA campaign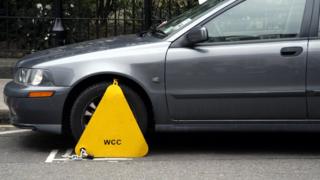 The DVLA is running a campaign to clamp untaxed vehicles in the Cardiff area.
Last year, 2,200 untaxed vehicles were hit by a clampdown in the city.
Bethan Beasley, national wheel-clamping manager at the DVLA, said: "It's never been easier to tax your car, so there really is no excuse."
The DVLA warned drivers it would be targeting the city from Tuesday, adding there would be no warning when staff were in the area.