Bridgend public toilets face changes under council plans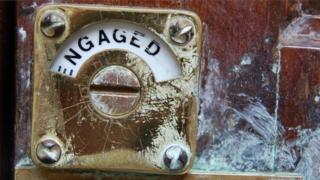 The running of the last public toilets in Bridgend county is to be transferred to community and town councils.
Under the council's Community Asset Transfer (CAT) programme, community and town councils will take responsibility for public toilets.
If this is not possible pay-to-use toilets, opening businesses' toilets to non-paying customers or closure could be considered.
Six toilets remain, one in Maesteg, two in Bridgend and three in Porthcawl.
Between 2013 and 2016, Bridgend council spent £647,453 on running public toilets.
In 2016 it closed half of the remaining 12 toilets leaving just the six which are currently open.